Crude Prices has fallen sharply world wide!!! Why the prices has not fallen in India????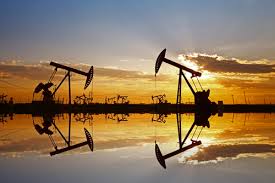 Reading Time:
6
minutes
 A study on crude…
By Bhavya Popat, Editor Tax Today.
Introduction
Crude is very essential commodity for the industrial development of any country. The World is looking towards the renewable energy resources as an option to that of crude, but the reality is far away for the efforts. These days' Crude prices are under amid pressure due to COVID-19 Pandemic word wide. Crude has become centre of attraction these days for all. Here is an attempt to throw some light on the aspect of Crude for a common man.
Important facts on Crude:
Crude is a natural occurring mixture of hydrocarbons found underground.
Comes in two types

Highly liquid
Tar Like substance

Colour: Yellow, Dark Brown, or Black
Measured in Barrels. 1 Barrels equal to 159 Litres.
Approximately 10 Crore Barrel/day is consumed round the world.
India Consumes nearly 50 lacs barrels/day. If converted in litre it would amount to 79,50,00,000/- (More than 79 Crore 50 Lacs)
(Source: https://en.wikipedia.org/wiki/List_of_countries_by_oil_consumption)
India is assumed to be third largest consumer of Crude oil after the U.S. and the China.
S. is the highest producer as well as the highest consumer of the Crude oil.
(Source: https://www.eia.gov/tools/faqs/faq.php?id=709&t=6)
Crude once refined becomes a petroleum product
Classified mostly on the basis of density: Light, Medium, heavy or extra heavy.
API (American Petroleum Institute) Gravity is comparing the density of the crude with water.
Classified on basis of Sulphur content: Sour and Sweet category.
Source:  https://corporatefinanceinstitute.com/resources/knowledge/economics/crude-oil-overview/
How are the crude prise determined:
The crude prise heavily depends upon the above classifications.

Light, Sweet crude is always desirable.

If the crude extraction is found at the coast it is easy to transport it globally.
If the crude is extracted inland, the primary expense to make it reach the coast for transportation is a big, expensive task.
Oil benchmark prise are used as a prising  tool.
Following are the main oil bench marks:
West Texas Intermediate Crude

Traded at NYMEX
Primarily extracted from Texas.
Serves an index for North American (Permian) basin.
90 Million barrels Storage capacity
Production of 6.5 Million barrels a day
WTI is ideal for Gasoline
Brent Crude

Originally was produced in Brent Oil fields.
Petroleum Production from Europe, Africa and the Middle East are termed as per these indices.
OPEC follows this benchmark prise.
Benchmark of 2/3 of the words oil contract
Brent is ideal for Diesel.
India primarily imports Crude from OPEC and this benchmark is very important for India.
Brent Crude is traded on Inter Continental Exchange (ICE) London.
Cost of production of Brent crude is considered to be lower as it is mostly produced in the coastal area.
General Comparison between WTI & Brent Crude
WTI is used more in Gasoline and Brent is better used for diesel.
WTI is called high level of crude compared to Brent. In this way WTI should trade over than Brent. But this is not always true.
Each one has its own demand that's the reason price of each is reflected by individual market fundamentals.
Nowadays WTI trades at discount to that of Brent Crude
Which are the top Oil Producing Countries??
According to the most recent data, the top five oil-producing nations are the U.S., Saudi Arabia, Russia, Canada, and China.
It contributes more than 50% of total oil production of the world
The U S is tops the oil producing countries @ 18 million B/day (18% of worlds total production)
Then Saudi Arabia 12 million B/day (12% of worlds total production)
China with 5% share in the words productions. It is interesting to note that inspite of production on such a large scale, it is still an importer as its own consumption is about 13 million B/day
What is the reason of falling crude prises around the word?
Main reason is falling demand.
But Reason of going the price in negative is that the cost to store, transmission is tough to meet in these tough times where demand has gone to a very low. (Prices of WTI went to -37 USD for May contract (Settled on 03rd Tuesday every month).
When the amount for a commodity in (-) negative it means that a buyer is paid to buy a commodity.
This negative amount needs to be seen with the fact that June WTI tends to trade nearly 21 USD expecting recovery post May in the Pandemic.
Oil producing countries are running short to store the production due to low demand.
OPEC has recently agreed to cut the production for the reason of falling in demand.
Oil is presently treated as useless commodity in terms of commodity markets.
How can the crude be stored? What facility India has?
India has storage capacity of 39 Million Barrels. China on the other had has storage capacity of 550 Million barrels. Japan being much smaller than India and having lesser requirement of Crude than India, is having a capacity of 528 Million barrels, which ensures Japan of 190 days in the event of supply disruption. As per the unofficial statement, the main reason why India or the India Inc is not able to take the benefits of this dropping crude prise is that we have not enough storage capacity.
Indian Strategic Petroleum Reserves Limited (ISPRL) is an Indian company responsible for maintaining the country's strategic petroleum reserves. ISPRL is a wholly owned subsidiary of the Oil Industry Development Board (OIDB), which functions under the administrative control of the Ministry of Petroleum and Natural Gas.
ISPRL maintains an emergency fuel store of total 5.33 MMT (million metric tons) or 36.92 million barrels (5.870 million cubic metres) of strategic crude oil enough to provide 10 days of consumption Strategic crude oil storages are at three underground locations in Mangalore, Visakhapatnam and Padur (Udupi, Karnataka). All these are located on the east and west coasts of India which are readily accessible to the refineries. These strategic storage are in addition to the existing storage of crude oil and petroleum products with the oil companies and serve in response to external supply disruptions.
Indian refiners maintain 65 days of crude storage, so India has overall reserve oil storage of 87 days.
How is the Petrol Price determined in India? Why despite of falling price in crude, the rates of petrol and diesel are not being proportionately reduced?
Factors affecting Crude prising
Raw material costs,
Transportation costs,
Currency fluctuations,
Taxes
A formula called Trade Parity Price
The TPP is the weighted average of import parity price and export parity price with the weightage of 80:20 respectively. The TPP is determining the petrol and diesel price and not the crude price. The prices of petrol and diesel generally move with the crude price. But this is not true all the time. Sometimes the demand and supply of the crude to that of petrol and diesel (Finished products) may be different.
The TPP which is in USD is converted to Rupees. To that TPP, cost of inland fright, marketing cost, margins of oil companies, the dealer commission and the taxes levied by the Central and State Government are added.
From June 2017, the TPP is counted on daily basis. Before that it was calculated on the fortnightly basis.
Who are being benefited from the falling crude price in India?
                The Government is the prime beneficiary of the falling crude price. It will considerably reduce the cost of imports and help to better the current account deficit. On the other hand the revenue from taxes will fall amid low demand and lower rate of fuel. But all and all they will be at the winning end. The oil marketing companies have their fix margins. Thus, they may not gain much from these lowering crude prices. The consumer will definitely get the benefit of lower crude price. But the benefit would be far more less in proportion to the reduction of crude price.
How can India Benefit from falling crude prise?
As studied earlier, the problem that India has is its lower storage capacity to store crude. As we all know that oil is the most important factor in the development of country, we need to overcome this situation at the earliest. India is a big country. Space is never an issue for us. The issues may be of infrastructure cost. The Government may think of issuing two different types of long term and short term investment bonds. Long term bonds may be in respect of construction of the infrastructure facility for storage of Crude. The short term bonds may be used for the procurement of crude at proper levels. Even the Public-Private Partnership model may be adopted for the same.
To Conclude:
I am not amid student of economics. I belong to the Tax Law and Media stream. Yet I strongly feel that our country should form an task force of experts and look into the matter urgently and take benefit of lowering crude. The world's largest International market deserves soon to be seen as a developed country.
(The author is an Tax Advocate, and Editor of Tax Today News Paper and News Portal. Author is thankful to CA Divyesh Sodha, Porbandar & Dr Kaushik Parikh, Una for their valuable inputs for preparing this article.)