Happy Chartered Accountants (CA) Day: Tax Today Group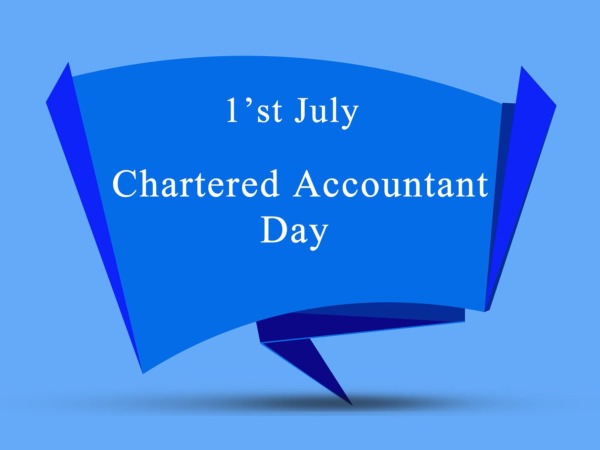 Reading Time:
2
minutes
C A Divyesh Sodha, 
                                                                    CA….
नाम के आगे लिखे ये केवल दो शब्द नहीं हे
इन शब्दों के मायने में बता शकु मेरे शब्दकोश में वो शब्द नहीं हे
कितनी ज़िन्दगियों के ख्वाब हे ये शब्द ,
दिल में बसी आश पाने को यह पहचान, धड़कन में छिपी आरज़ू, आगाज़ हे ये शब्द
परिश्रम के हज़रो घंटो में बहे पशीने की खुशबु हे ये शब्द
क्लायंट की संतुष्टि से मिली मुश्कान हे ये शब्द
मेरा गर्व और अभिमान हे ये शब्द
मेरा मुकुट नहीं मेरा शीश हे ये शब्द
मेरी धड़कनो में बह रहे लहू में जो शमा गया उस जज़्बे का एहसास और मेरी हर साँस हे ये शब्द
It is heard this many a times:
"CA Ke to maje hi maje hain, free main Kamai badh rahi hain, meeting ka bhi koi charge hota hain, return main number hi to feed karne hote hain etc etc"
Just to remind people, it's a CA who has to burn the midnight oil to read the notifications anytime of the day (which nowadays come as flowing water) so that he can prepare for your so called just five minute query call,
it's a CA who reads plethora of updates (includes useless WhatsApp ones), declutter them, present them in a understandable format. It's a CA's family who count remaining days in busy months.. That's a huge sacrifice from their side
Considering the above, it's not like we demand a fees.. but We deserve it !!!
CAs are partners in business and nation building and they deserve to be treated like one !!!!!
*Happy CA Day*
On Behalf of all @ Tax Today Group, We wish all Chartered Accounts Friends a Happy Chartered Accountants Day